It's time again for me to share with you another very talented UK crafter. I really love looking at everyone's work and admiring the imagination and effort that goes into creating it. When I'm at a craft fair I can't help looking at everything and having a chat about the wonderful products (and buying lots too!); one advantage of looking on the internet is that I don't spend as much money as I know (or hope) it will be there later when my 'I want it! I want it!' inner voice has calmed down!
Anyway, this week's crafter is one I spotted a while ago but can't help going back to see her work. Again, this post is in no way sponsored or influenced, it features a crafter whose work I genuinely love. This week's pick is...
Pocket Wren
Pocket Wren is the working name of Helen Naylor, an illustrator based in Bolton. Her work caught my eye because it's so pretty and delicate with a lovely contemporary feel to it too. Helen's worked illustrating children's books before but now likes the chance to create something 'a bit more grown up'.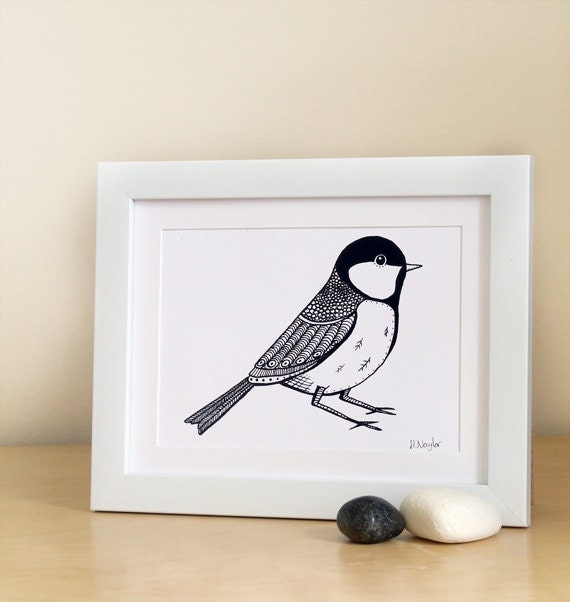 Great Tit A5 Black and white print £7 Etsy
In her range Helen turns her pen and ink drawings into prints, bags, badges and digital art. I love the cleanness of the images and the plain or pastel backgrounds keep a simple feel which really make the main feature stand out. Many of her designs incorporate birds and other animals which she attributes to her 'love of the outdoors' and growing up and living in both Yorkshire and Lancashire.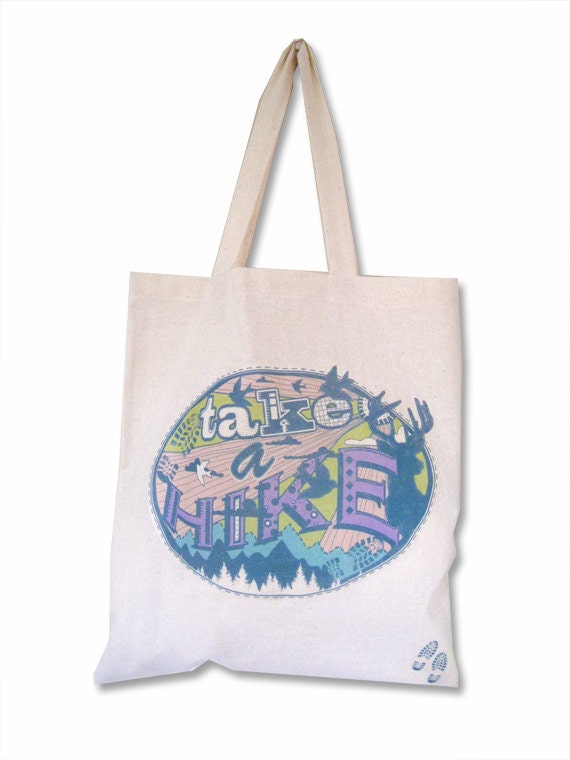 Take a Hike - Eco Friendly cotton tote shopping bag, £7 Etsy
Helen has a degree in Art and Design and uses these skills to design and hand draw all her own images. Some of her work is available as prints produced digitally from these illustrations so that you can order the picture and frame or use it to match your own decor. I love this idea as it combines the talent of the artist with your own tastes to produce something for your home which really reflects you. The seagulls print below looks fresh and neat displayed in this frame and would look lovely in a lot of settings. But also imagine it mounted in a rustic wooden or driftwood frame to give it a coastal feel too; I think this is how I'd display it in my home.
Seagulls in the Waves Illustration £12 Etsy
Anyone who's ever taken a look in my jewellery box (only a privileged few) will have realised that I have a thing about animal brooches - the sparkly and brighter (some say gaudier) the better! But I also love simple and stylish pieces to wear on casual days or with outfits that just need a little something rather than a whole lot of bling! And this little blue tit badge fits the bill; it was also the first item of Helen's which caught my eye and went strait onto my
Pinterest
jewellery box.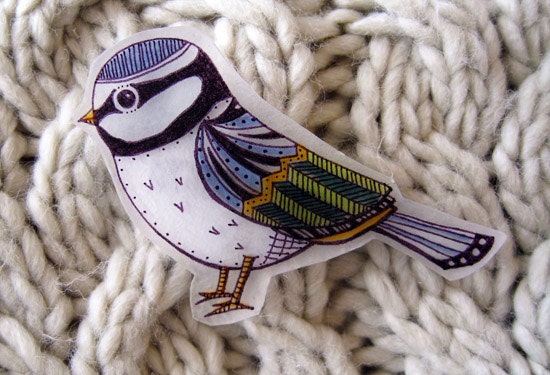 Blue Tit Plastic Badge £3 Etsy
So if you're looking for some beautiful pictures for your home or a pretty accessory for yourself, Pocket Wren is a stylish place to start.
You can see Helen's work here:
www.pocketwren.etsy.com
www.facebook.com/HelenNaylorIllustration