I've got another talented crafter from the UK to share with you this week. This shop is one of the first I saw when I joined Etsy and it was an instant favourite, mainly because it combines two of my favourite things - books and jewellery. I have quite a collection of both and this shop is either going to inspire me to combine the two or start a whole new collection of book jewellery; I haven't quite decided which yet...
As always, these posts are in no way sponsored or influenced, they feature a crafter whose work I genuinely love. The opinions are my own and the quotes are from the crafter. This week's pick is...
Pretty Little Charms UK
Leigh started making jewellery as a hobby for fun whilst she was studying at university. She studied English and Creative Writing and is a self confessed 'complete book nerd' which is why one day when she saw the library was throwing away an old copy of Pride and Prejudice she had to 'rescue' it. As she says, 'I hate seeing books in a bad way and hate the thought of them ending up in landfills' and although she didn't know what she was going to do with her book, she took it home with her. And then she hit on the idea of combining jewellery making with books and her lovely work was born.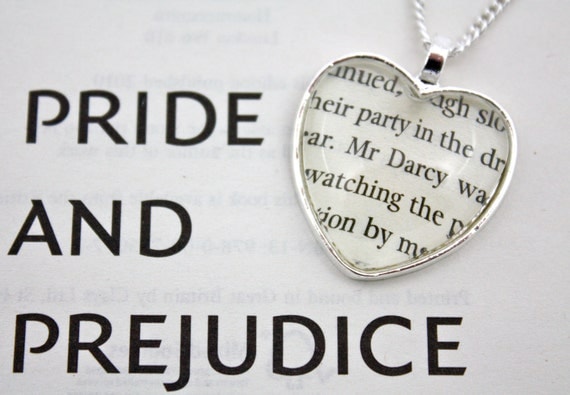 A fittingly heart shaped Necklace made out of the pages from Pride and Prejudice. £11.90 Etsy
The use of books is what first caught my attention. I too studied English and have been known to buy the odd book or two... and never throw them away no matter how tatty they become. I'm often asked why I hold onto them and I think it's because stories are part of being human and are all around us; they help us to make sense of situations, feel emotions we don't normally have a chance to show and explore places and times outside our own experiences. Holding onto them reminds me of this and I think making them into jewellery is a great way to carry these ideas with us.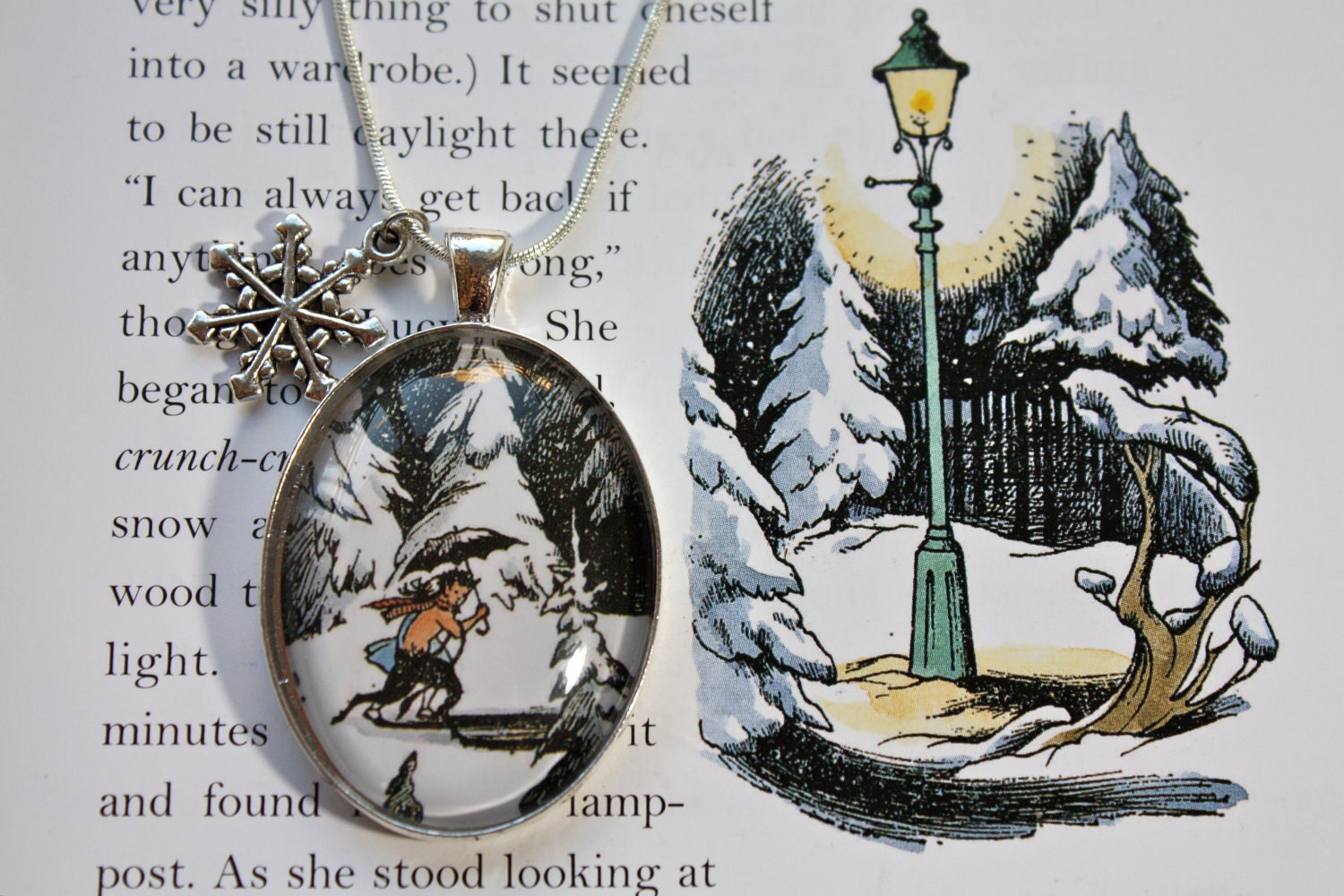 I remember being enchanted by the world of Narnia when I was younger and this necklace brings back those memories. £13.88 Etsy
Another reason I love this jewellery is because it's upcycled, giving a new purpose to objects which are regarded as 'past their best'. This is something I love to do in my crafting too. Although there are lots of lovely new crafting items out there (and I use those too) there are so many beautiful objects waiting to be rediscovered that it makes sense to use these as well to create objects that are unique and help us to be a bit more environmentally friendly. Leigh herself thinks 'the statistics are shocking' when it comes to how many books end up in landfill and shares the idea that re-purposing is the way to go.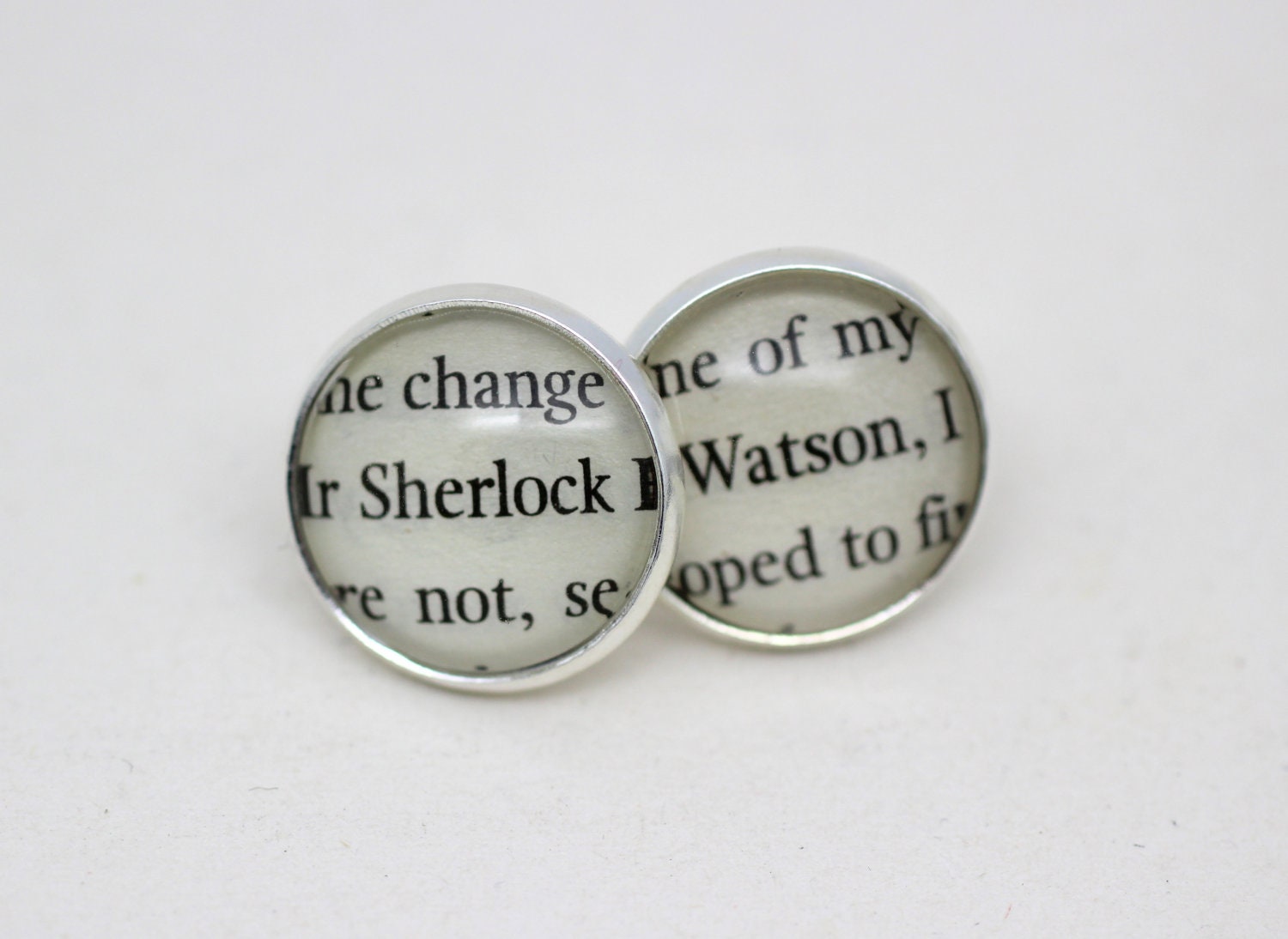 Sherlock and Watson earrings clever cut out from a book. £12.56 Etsy
After graduating Leigh moved Spain with her boyfriend who went there for work and used the opportunity to start making more jewellery and open a shop on Etsy. She was 'amazed at the response' and her creations became popular enough to turn her hobby into a full time job. She's since added a range of book based jewellery featuring such books as Alice in Wonderland, Game of Thrones and Lord of the Rings. When she moved back to England she carried on making pieces and she says 'I'm still doing it and still love it!'.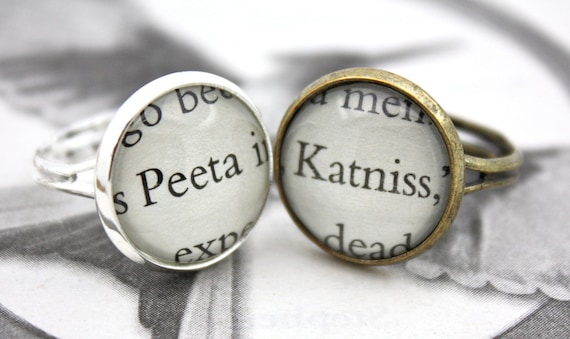 Hunger Games rings are available in silver or antique bronze and come in a wide range of characters' names. £7.93 Etsy
Leigh's now planning for the future of her successful shop and is working on double sided pendants which she will soon be adding to her range. She also plans to 'feature more books over the coming months', so keep a look out as one of your favourites might be appearing in jewellery form!
To see more of Leigh's beautiful jewellery visit her Etsy shop:
Pretty Little Charms UK on Etsy