Just a warning first. It's impossible not to fall in love with this shop - once you take a peek you'll want to see everything in there! And all the profits are donated to the charity Invest in ME who fundraise for research into the cause and cure of ME. Another great reason to take a look around (and maybe start planning that Christmas list...)
As usual, this post is in no way sponsored or influenced. The crafter featured is genuinely a favourite of mine; all quotes are the crafter's own and the opinions are mine. So, with this in mind this week's UK Crafter of the Week is...
Mirry Mirry
Mirry Mirry is the crafty creation of Mirry as a place to sell her work. She's not always made embroidered and sewn items but started it as a hobby when she became ill in her early 30s and had to give up a career she loved in the travel industry. Mirry wanted a hobby as been at home meant you need to 'find new ways to help you pass the hours in the day' and first took up cross stitching but 'didn't like being told what to do' so turned her skills to free hand embroidery instead! This allows her to create works are art which are her own designs and ideas and make them one of a kind - like this fun Halloween picture which combines printed fabric and 'blood burgundy' embroidery.
As well as embroidery Mirry also enjoys sewing and spends 'hours and hours ... scouring for new fabrics' to create her projects with. This adorable cushion uses a printed fabric cut and stitched to maximum effect to create a cute character. Mirry finds a 'great joy in crafting' which clearly comes across with the bright colours such as these that she chooses for many of her pieces as well as the delicate details in others.
Mirry loves the fact that she's able to sell on Etsy as it gives her an opportunity to keep on crafting as she 'couldn't bare to see a cupboard full of crafts without a home'. Everything she makes would make a beautiful gift for someone and I think this is great as reading about Mirry and her work it's clear that she enjoys crafting and sharing her work so giving it as a gift carries on this idea. She loves 'all beautiful materials' and will 'only ever work with premium quality supplies' which means you can rely on buying something special for your loved ones. These little lavender pillows would make a lovely present for lots of occasions.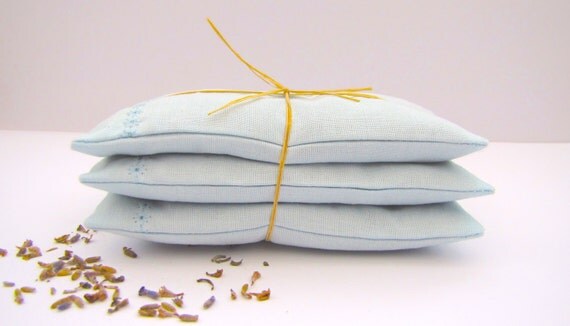 Set of 3 Embroidered Lavender Pillows £11.06 by Mirry Mirry
It's wonderful to look around Mirry Mirry and read the stories and inspirations behind pieces as well - something that makes buying handmade and direct from the creator even more special. This picture is based on a watercolour Mirry created and turned into an embroidery, the yellow background fabric 'represents the sunny day'. Being able to get these details makes the pieces come to life and shows the thought and care it takes to make something. And Mirry says herself she loves 'observing the works come to life' as she makes them.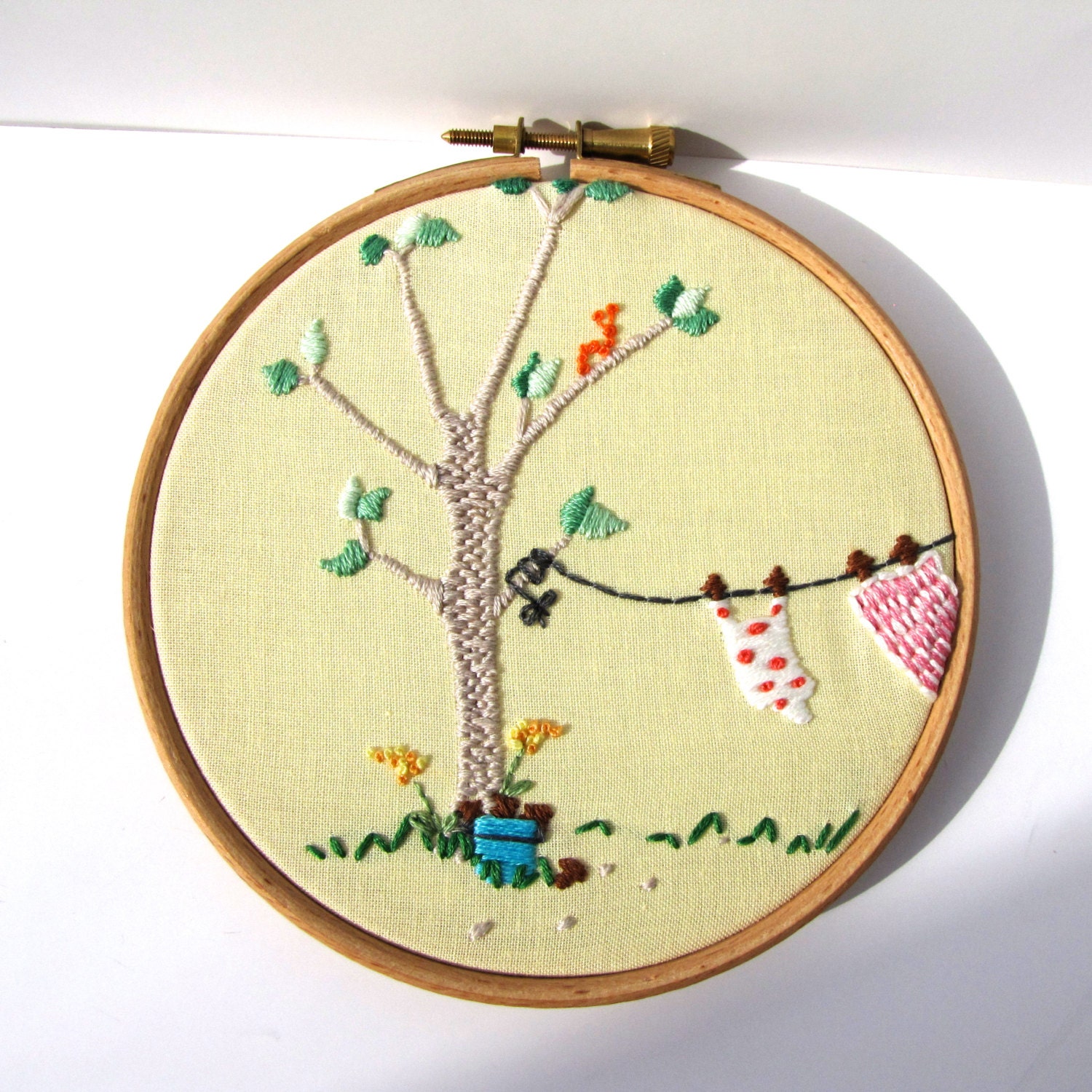 Embroidered Picture - Been Swimming £24.64 by Mirry Mirry
So if you're looking for some little gifts and treats and like the ideas of supporting research into ME at the same time, take a look at Mirry Mirry.
To see more of Mirry's work take a look here:
Mirry Mirry's shop on Etsy